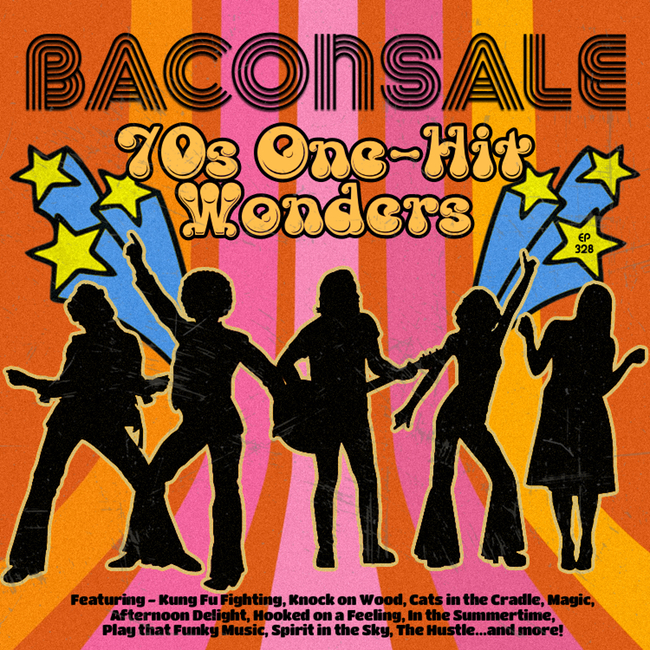 O-o-h Child, it looks like Baconsale is Stuck in the Middle with You—the middle of our 70s one-hit wonder bracket, that is. And as we get into this Rock and Roll Part II musical tournament, sometimes we gotta be Cruel to be Kind, and that causes some Kung Fu Fighting. On the other hand, some of us are Making Our Dreams Come True by advancing the songs that made us feel Hooked on a Feeling from the 1970s. We'll hope you'll join us as we're Dancing in the Moonlight to this disco, rock, and Pop Muzik.
Press play to Play that Funky Music and see if everything is All Right Now.
And you can find the advanced 70s one-hit wonder bracket at Baconsale.com.